9 Dentistry Tools You Probably Don't Know About
If you're like most people, you probably think of dental tools as nothing more than the basic items found in your dentist's office – things like toothbrushes, floss, and mouthwash.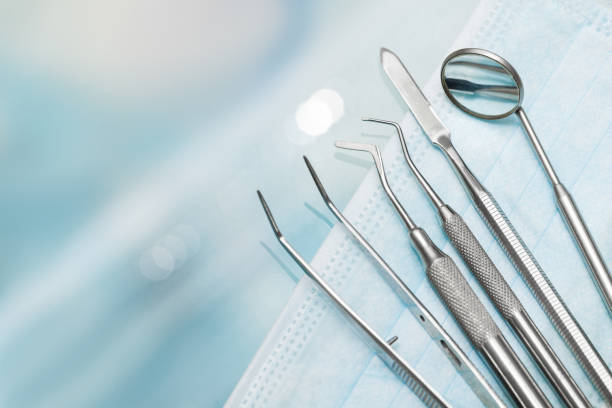 Dentistry tools are one of the most important parts of a dentist's job. These tools help dentists remove plaque, tartar, and bacteria from patients' teeth to maintain good oral health. They also use these tools for exams and other treatments such as fillings or root canals.
But there are a wide variety of specialized tools that dentists use to keep our teeth and gums healthy. Dentistry tools that you probably haven't heard of before…
Here are nine that you may not be familiar with:
1. Dental X-Rays
Dental X-rays are a vital part of diagnosing and treating oral health problems. They allow dentists to see inside your teeth and gums, identify cavities, diagnose gum disease, and much more.
2. Dental Mirrors
Dental mirrors are small, handheld mirrors that dentists use to get a better view of your teeth and gums. They're often used in conjunction with other tools, such as dental picks and probes, to clean your teeth or remove tartar buildup.
3. Dental Picks And Probes
Dental picks and probes are thin, sharp instruments that dentists use to clean your teeth or remove tartar buildup. They can also be used to check for gum disease or cavities.
4. Dental Scalers
Dental scalers are specialized tools that dentists use to remove plaque and tartar from your teeth. They come in a variety of shapes and sizes, depending on the type of tooth being treated.
5. Dental Lasers
Dental lasers are powerful, high-tech tools that dentists use to treat a variety of oral health problems. They can be used to remove plaque and tartar, whiten teeth, shrink tumours, and much more.
6. Rubber Dam Clamp
A rubber dam is placed around the tooth to isolate it during treatment so that water and saliva don't enter the mouth while working on that part of the patient's mouth. The rubber dam clamp is used to hold this rubber dam in place, but it can also be used to hold X-ray films during exams.
7. Explorers
These are tools that dentists use to check the health of teeth, gums, and other tissues in the mouth. The most common type is a sharp explorer which is often pointed at the end. This makes it easy for dentists to move it around between teeth to feel for any soft spots or plaque build-up.
Other versions include a blunt explorer which can be useful for patients with sensitive mouths who experience pain when using sharper tools, as well as an ultrasound explorer which uses sound waves rather than being inserted into the patient's mouth as traditional explorers do.
8. Retractors
There are specialized retractors that come in many different shapes and sizes that help dentists create the right amount of space in a patient's mouth. This can be helpful for treatments such as placing fillings or preparing teeth for crowns.
9. Silicon Polishers
These are used to polish a patient's teeth and remove discolouration, plaque, and other substances that could lead to poor oral health. There are also air-driven ones that use compressed air rather than a battery or power outlet to work their magic. Many people report that they feel like this type of polisher is gentler on their teeth compared to older electric models.
As you can see, dentists have a wide variety of tools at their disposal to help keep your teeth and gums healthy. Whether you're visiting the dentist for routine checkups and cleanings or more complex treatment, these tools are sure to come in handy.
So the next time you visit the dentist, be sure to ask about all of the specialized tools that he or she has available!
For additional information, click his comment here.